Two weeks ago we saw Wiktor "limitless" Malinowski lose his match agaionst Fedor Holz, and he still trails Stefan "Stefan11222" Burakov by a few hundred thousand dollars. Can he pull off a comeback and reestablish his authority as a cash game great?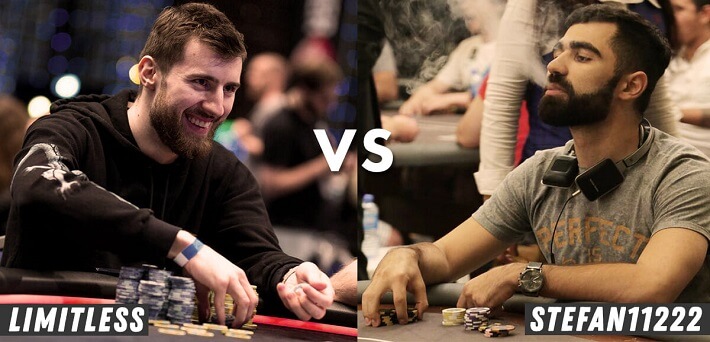 Losing to Fedor Holz will have hurt Malinowski's ego more than a little. He is thought to be one of the top three cash game players in the world and previously dismissed Holz as a nothing but a tournament donk. Okay, they only played less than 2,000 hands of $100/$200 NL, but even so, elite poker players hate losing.
| | |
| --- | --- |
| Session | Result ($) |
| 1 | Holz+37,420.54 |
| 2 | Holz+14,651.97 |
| 3 | Holz +108,195.91 |
| 4 | Malinowski +69,893.44 |
Holz ended up the victor by a slim margin of $90,374.98
Surprisingly, the match didn't get much love from the poker media. Maybe it was too short, or even just too much of a good thing can bring boredem. We've just finished 25,000 hands of $200/$400 NL in the High Stakes Feud between Daniel Negreanu and Doug Polk, and that was on the back of three Galfond challenge matches.
One curious event during the Face-Off Challenge was Doug Polk suggesting that the match was fixed. He said either "limitless" was losing on purpose to get more action at a later date, or GGPoker was promising to cover the losing player's losses and so he didn't care.
This was said without any kind of evidence, and, let's face it, poker players tend to love telling the world how bad everyeon else is. We don't think there was anythning untoward going on here.
"limitless" vs. "Stefan11222"
After dumping $557,070 in the first week of the match with Stefan Burakov we were all wondering if "limitless" was vulnerable after all. It was actually this horrendous start that got Fedor Holz interested in the first place.
Last week Malinowski reduced his deficit by $86,265 and was starting to look his old self, no doubt motivated by the fact that the eyes of the poker community are firmly on him with no other matches currently running.
Can he still seize victory being $300,000 behind? Of course he can, and we look forward to the pair playing more frequently now that Burakov is settled in Thailand.
Don't forget to check back for the latest results in the match.