Vanessa Kade is crushing life lately. The Canadian has been in the poker news a lot recently, over her much-publicized spat with Dan Bilzerian, and was due some good luck.
Good luck is apparently an understatement, because in the last fortnight she has been signed as a brand ambassador by Americas Card Room and last night won the Sunday Million 15th Anniversary. Quite some turnaround.
Fighting with Dan Bilzerian
When GGPoker decided to sign up Dan Bilzerian to promote the site Vanessa Kade spoke out on social media to say she thought he was an unsuitable choice.
Sponsoring a sleazy, sexist tool with toxic followers as poker's biggest ambassador lends validity to the idea that he's an accurate representation of our sport.
The self-styled King of Instagram responded ubruptly by saying:
Quiet hoe, nobody knows who you are."
This went down like a lead baloon, to say the least, but after losing her GG affiliate account for being unable to promote the business in a positive light things did start to calm down.
Then the next week we hear that Kade is now a fully fledged ACR brand ambassador, lining up alongside none other than Chris Moneymaker.
This marks a nice step in the right direction for Kade's career, and most of us were still sat here last night thinking that this was as good as it gets...
Vanessa Kade Takes Down Sunday Million
Late last night in the closing stages of the 15th anniversary running of the Sunday Million the rail couldn't believe what happening in front of them. Here was Vanessa Kade, a cash game streamer for the most part, crushing the opposition in a notoriously tough tournament.
The field was beyond huge, and had plenty of big names that fell by the wayside one by one. But Kade hung on in there right until the very end to collect a huge $1.5 million prize.
We just beat a field of 69,876 to win $1.5 Million. It feels impossible. This is the best day of my life. It's not close. All the pain was worth it, the dream is real.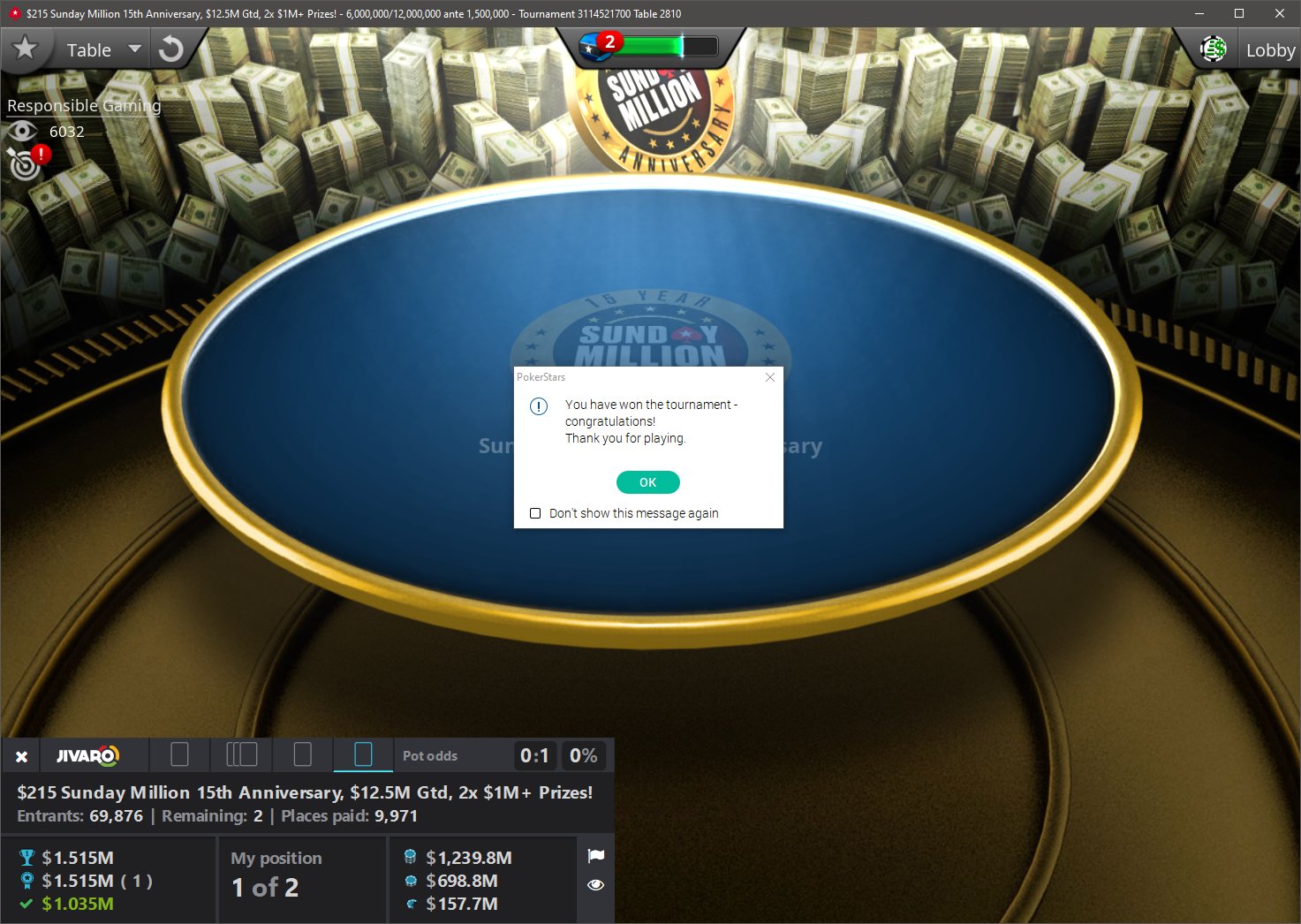 Hopefully, Kade can continue her life run good and treat us to some more of the same in the near future.