Jordan "bigbluffzinc" Drummond has fired shots at rising Twitch Star GingePoker by accusing him of not being all he's cracked up to be. In an embarrassing rant posted on social media the Canadian tournament pro told his followers that he would pay a world-class cash game grinder to audit his game, and accused him of being weak.
The history between the pair goes back to when Drummond contracted GingePoker—real name Richard Sheils—to produce a cash game course for his BBZ coaching business. It turns out that literally hours after the launch the product was removed from sale and Sheils was paid $5,000 for his efforts, and asked to view this as the end of the matter.
Appearing on Patrick Leonard's new podcast, Sheils explains how a conflict of interest grew as he was already running his own academy. People had paid top dollar for a quality course and here was BBZ expecting their $99 product to include the same information. This was obviously never going to happen for reasons of fairness.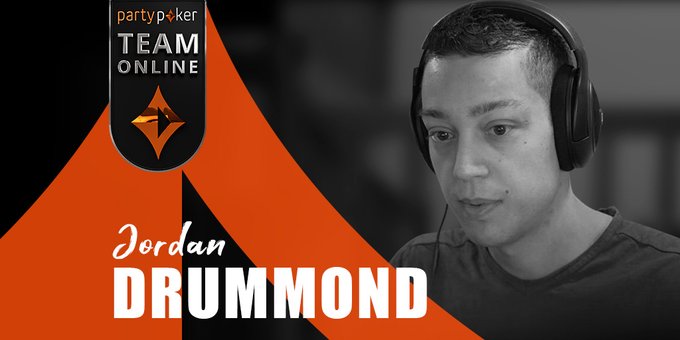 Amateur Hour
You would expect a business that has run successfully for almost a decade to have their game in order but that's not the case here. What were BBZ thinking when they launched a much-hyped product and then informed the producer it wasn't up to scratch?
It is cringeworthy to think that the only due diligence they did was to ask GingePoker for his winrate and then still sell a course without checking it out thoroughly.
Then to think they can perform a character assassination by employing a coach to look for leaks in his game.
This kind of mud-slinging doesn't look great for poker in general. Nobody ever comes out of it looking better.
Fortunately, Drummond posted a climb down on Instagram stating that this was the end of any hostilities, and that he wouldn't be commenting any further. But is that the end of the matter?
A couple of graphs have come to light, apparently showing Drummond's MTT record on PokerStars.
That's not what we expected to see. Even if we filter out the bigger stakes it's still a bit of a surprise.
Make of that what you will. With graphs like these, it's a bit rich to be attacking somebody elses game when they can verify a $1.4 million year from Macau and now regularly sit with a five-figure stack online.